About Us
Meet Class 5 Inc.
Our professional staff is comprised of senior medical sales and marketing professionals, financial analysts, regulatory affairs and engineering professionals, clinical specialists, and marketing communications experts. We bring together a unique set of skills and experience to assist your company in attaining financial, marketshare, and operational goals in a cost-effective manner while solving problems in innovative ways.
Commercialization & Distribution

---

Scott Vierke, PhD, President & CEO, Class 5 Inc.—Scott has 25 years of senior sales and marketing experience with national sales forces, dealers, distributors, and manufacturer's representatives. During his career, Scott has successfully commercialized over 25 medical devices ranging from single-use products through complex medical systems. He brings real-world experience to your global product launch, market research project, competitive analysis, or strategic plan. Scott has held the position of Director of Marketing for hospitals, as well as Vice President of sales and marketing for medical manufacturers. He is a frequent contributor to medical trade publications serving as a writer, publisher, and editorial advisory board member. During his career, Scott has received the following merit awards: International Award of Excellence, Medical Marketing Association, Category: "Trade or Professional, and Technical and Instructional"; Best of Show, Medtrade, Category: "Large Company Exhibits"; President's Special Merit Award, Ohmeda Medical Systems, Inc., Category: "Market Turnaround"; Presidential Medical Staff, The Whitehouse, Air Force One, Category: "Corporate Product Placement and Clinical In-service. Scott holds an MS degree from the Rehabilitation Institute and a PhD in Healthcare Administration from Southern Illinois University. He is also a graduate of the Medical Marketing Education Program, The Anderson School at UCLA, Los Angeles, CA.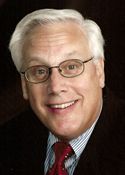 Tom Vollmer, MA, CPMR—Tom Vollmer is the President of Provision Associates, a medical products distribution and sales company with over 25 years of medical industry experience in a variety of markets including acute care, sub-acute care, homecare and extended care facilities. He is also former President of the Health Industry Representatives Association (HIRA). HIRA is a trade organization of sales representatives, distributors, allied manufacturers and service providers. Tom has held senior-level management positions with several medical manufacturers and served for four years as a Naval Officer. He graduated with a BA from Denison University, Grandville, Ohio and has an MA from the University of Wisconsin, Madison. He received his Certified Professional Manufacturers Representative degree from Indiana University in 1994.

David Smith
has over 35 years in medical products design, systems development, distribution chain enhancements and marketing strategy. Working with FDA licensure and regulations, he has brought numerous products to market from conception to brand acceptance and specializes in developing sales representative organizations, both direct and manufacturers representatives throughout the USA. Dave has acted as a Consultant to major device manufacturers in support of expanding product lines, new distribution channels, marketing networks, and strategic planning and brings extensive knowledge of medical products development concept to brand acceptance.
Financial & Technical
---

Cheryl Rochford
,
BA, CPA—Cheryl offers senior financial planning and forecasting expertise from the healthcare, banking, manufacturing and training industries. In developing effective planning and forecasting tools, she works closely with many key contributors, including senior management, finance, operations, research and development, marketing, sales, quality assurance and human resources. Her extensive career includes development of comprehensive financial models that have satisfied bond-rating agencies, provided the financial framework for corporate mergers, and met the scrutiny of venture capitalists. Her strategic plans include financial analysis and decision models for new product development, product launches, and sales programs. She has the ability to translate comprehensive financial models into useful, understandable, and scalable formats. Cheryl recently raised $800,000 in capital funds for a nonprofit organization through a combination of senior management meetings and grassroots networking. Cheryl holds a BA from Augsburg College in Minneapolis, MN and is a Certified Public Accountant in the state of AZ.

Thomas Kroenke,
BS, MS—Tom has more than 20 years of experience in the medical device and defense industries. He has held senior research, manufacturing, quality and regulatory positions at a variety of companies. Tom's extensive experience in strategic regulatory affairs has enabled US and international medical companies to quickly obtain market access for their products, and maintain that market access through compliant products and services. He has assisted companies designing and manufacturing products including aesthetic body contouring equipment, anesthesia and drug delivery systems, catheter accessories, in vitro diagnostic devices, patient monitoring equipment, surgical instruments, and X-ray therapeutic and diagnostic systems. Tom earned a bachelor's degree in electrical engineering from the University of Nebraska, Lincoln, and a master's degree in engineering management from the University of Colorado, Boulder. He is a Senior Member of the American Society for Quality (ASQ), an ASQ Certified Quality Engineer, is Regulatory Affairs Certified by the US Regulatory Affairs Professional Society (RAPS) and trained as an ISO 9000 Lead Auditor.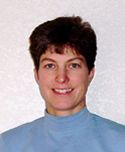 Karen Copeland,
PhD—Karen is an applied statistician with more than 15 years of experience applying statistical methods in a variety of industries including medical device, medical diagnostics, ophthalmology, pharmaceutical, chemical, environmental, and consumer products. She has experience designing studies, calculating sample sizes, and determining the appropriate analysis technique for the data at hand. Karen is skilled at presenting statistical analysis results such that they are accessible and meaningful to all involved. Karen has co-authored technical publications including two statistical texts, journal articles, and JMP software articles. She holds a BA from St. Olaf College in Northfield, MN, and a MS and PhD in mathematical sciences from Clemson University in Clemson, SC.

Kevin Morningstar, BS

—

Kevin has over 20 years of experience in the medical device industry as an engineer, manager, and entrepreneur. He is a co-founder of Silverglide Surgical Technologies, Inc., a manufacturer of innovative electrosurgical instruments. From start-up to acquisition, Kevin actively participated in product development, operations, regulatory affairs, marketing, sales, and corporate management. He is the principal architect of the company's quality management and design control systems. Before that, Kevin founded and managed his own five-person regulatory consulting practice serving medical device manufacturers worldwide. At these and other companies, Kevin successfully developed his own brand of pragmatic, hands-on problem solving aimed at "getting the water to the end of the ditch." He is a seasoned regulatory affairs professional with extensive experience in FDA and European regulatory requirements for medical devices, including international technical standards. Currently, he consults for medical device firms from offices in Colorado and Germany. Kevin earned a bachelor's degree in electrical engineering from Michigan State University. He has received Regulatory Affairs Certification by the US Regulatory Affairs Professional Society (RAPS) and is a BSI Certified ISO 9000 Lead Auditor. He was also granted registration as a Professional Engineer in Colorado and is professionally certified in Production and Inventory Management by the Association for Operations Management (APICS).
Engineering & Project Management
---

Chris Crowley
, BS—Chris has been a medical equipment R&D Engineer and Project Manager for more than 20 years. His direct design experience includes pulse oximeters, breath gas monitors, patient sensors, high volume disposables, drug delivery devices, ruggedized handheld electronic devices, fluid filtration, shock/vibration mechanical packaging, plastic injection molds, and numerous other aspects of engineering. He has interfaced with FDA inspectors in design control audits, and managed UL, CSA, CE and country specific regulatory submissions. He is published in American Society for Artificial Internal Organs [1999], and Proceedings of the International Snow Science Workshop [1998]. His clinical exposure includes six years as a Colorado volunteer EMT/B, and hundreds of work-related hours in the OR, ICU, PACU, NICU, ER, and Transport areas of the hospital. He also completed the University of Colorado four-day "hands on" anesthesia course. His core experience is getting products "out the door"—from prototype to customer release. Chris holds a Bachelors of Science in Engineering Mechanics from the University of Wisconsin at Madison. Additional coursework includes Boothroyd-Dewhurst Design for Manufacturability workshop, Practical Negotiation Skills, and several Project Management courses. He is available for design reviews, project management consultation, and other engineering related consulting.
Clinical & Research
---
Dr. Kevin Farrell
, Medical Advisor—Dr. Farrell has over 25 years of experience in health care, including working with some of the nation's largest health plans and hospital systems. He has also served as a clinical and product design consultant to a number of medical device manufacturers. Dr. Farrell currently operates a large medical practice in Kansas City, MO. Prior to completing medical school, Dr. Farrell was a paramedic and critical care nurse.

Jane K. Dickinson
, RN, PhD, CDE—Jane's clinical expertise covers a broad spectrum of specialty areas and includes writing and reviewing publications; program development, implementation and evaluation; qualitative and quantitative research; management; consulting; and public speaking. Her patient care experience includes pediatrics, oncology, medical/surgical, diabetes patient education. Jane has worked with health care facilities and organizations of various sizes in a variety of locations across the United States. Jane earned her BA in biology from St. Olaf College, Northfield, MN; her Master of Science in Nursing from Yale University; and her PhD in Nursing from the University of Connecticut.

Steve Hilley
, R.N.—Steve has over 28 years of pre-hospital and nursing experience. He brings extensive clinical experience to your organization in areas such as pre-hospital, critical care, flight medicine and emergency medicine. With seven years as the Trauma Coordinator and Hospital Preparedness Coordinator for a Level III trauma Center, Steve has extensive experience in developing and implementing hospital policies, procedures and quality management in trauma care. In developing training programs, Steve has an excellent working relationship with many medical and volunteer disciplines, including water rescue teams, fire/EMS, search and rescue and law rnforcement. He has hours of experience developing and marketing training material. His career includes training core competencies for water rescue teams, flight programs, ambulance services and public health. His experience in the development of comprehensive training programs for mass casualty drills is unsurpassed. Steve's most recent experience has been covering sixteen counties as the West/Northwest Colorado Regional Training Coordinator for Public Health in All Hazard and Bioterrorism Preparedness. He has been active as a Board Member of the Steamboat Springs Rural Fire Protection District, RETAC and EMS councils.

Jennifer Halcome, BA—Jennifer has been a molecular biologist in the biotechnology and pharmaceutical fields for over 9 years. Her experience includes development of molecular biology research products and reagents, as well as development and publishing of applications for these products. She has extensive experience in evaluating molecular biology technologies and products for technical feasibility and performance. She has managed projects that ensure that the products meet marketing and technical specifications, which requires experimental design as well as analysis of data from the Research and Development teams. Jennifer has conducted product field testing that requires identifying and contacting participants, creating all relevant documentation, analyzing all returned data, and determining if the data meets established acceptance criteria. She has also conducted competitive analysis in the molecular biology field and determined performance of products to key competitors. Jennifer has spent a number of years managing the day-to-day activities of research scientists and documentation specialists. Jennifer has demonstrated success in managing cross-functional teams including marketing, R&D, sales and manufacturing. Jennifer graduated from the University of Colorado - Boulder with a Bachelor of Arts degree in Molecular, Cellular and Developmental Biology.
Marketing & Technical Communications
---

Janice Vierke
, Vice President, Class 5 Inc.—Janice has considerable experience in both medical marketing and technical communications. She has worked with Market Insights, Inc., a provider of information and analysis to the healthcare industry, to develop various sales strategies and marketing collateral, including user manuals and multimedia product demos. She has also worked extensively with IBM Global Services to develop customer communications for Fortune 500 clients, including presentations, sales proposals, and sales collateral. She has developed proposals ranging in size from small grants to multi-billion dollar projects. Janice has developed business and strategic plans, marketing communications materials, grants, and sales proposals for companies ranging in size from startups to multinationals. As Director of Marketing for a publishing company, she had an extensive opportunity to handle all aspects of the publishing business, from sales and marketing program development and implementation (with an emphasis on direct marketing), to customer account management. In addition to over 25 years of hands-on experience, she has completed a graduate-level program in Applied Communications at the University of Denver. She is a long-standing member of the Society for Technical Communications.
---